Soldier of Fortune is a family business which started from humble beings with a small shop and now after 40 years we have the largest range of historic military replica and original military gear in Europe.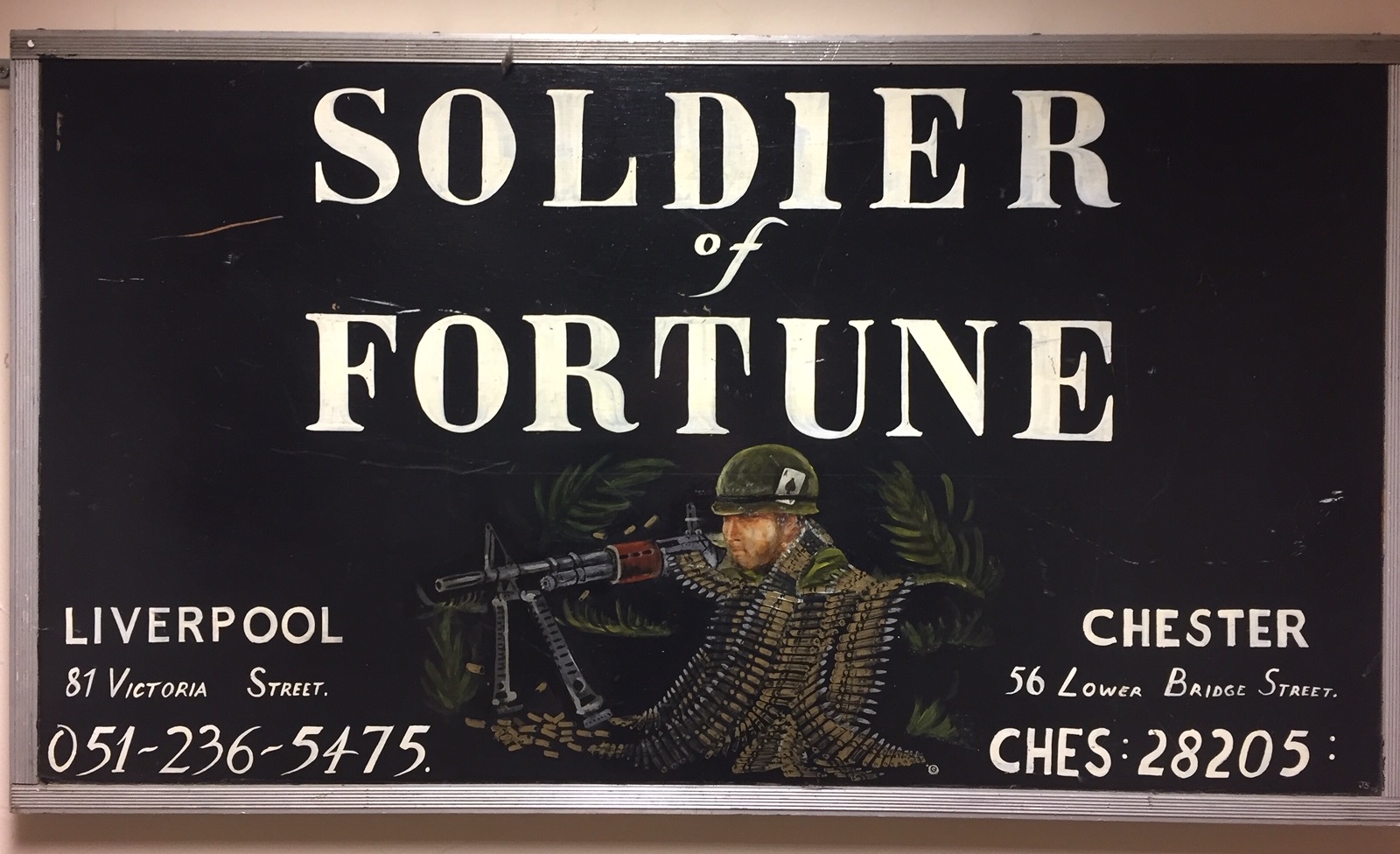 We started in the mid 1970's with an antique shop in Mold specialising in Military antiques, we also attended various military antique fairs around the UK called arms fairs from the late 1970's onward. Peter even organised a military fair in Liverpool for over 10 years.
After the first shop in Mold, we then opened a military antique and surplus shop in Liverpool, quickly followed by another shop in Chester.
Peter's two son's interest in military history grew with every show that they were dragged along to with their dad so by the time they both joined the family business in the 1980's they had their own small collection of original military memorabilia. Alun's interest was the British Army while Paul's was the American Army, their own collections have now grown to a modest collection where the collection reflects the lines that we sell, so the collections cover British, American and German from the 19th Century right up to the latest gear.
With the two son's on board with mum and dad we went through a period of opening several shops and moving to bigger shops in Chester, Liverpool and Shrewsbury some of these specialised in supplying gear to the British Army and others to outdoors and field sports.
At the same time in the late 1980's we started venturing into the film industry by investing in a company that was making a range of British made German camouflage winter clothing which they wanted to sell to the film industry and to the re-enactment world, this was the start from selling original military gear to selling and making replica military gear. To think that the whole range of reproduction clothing and gear that we now sell started with just some US tankers jackets and some German oakleaf parkas!
One of our early shop signs.
We printed our first mail order catalogue in 1987 and our first web site was launched in 2000. As more people decided to shop via the mail order and the range of products grew too many to fit into the high street we decided to relocate all the high street shops into one large store inside our warehouse in Corwen where it is today.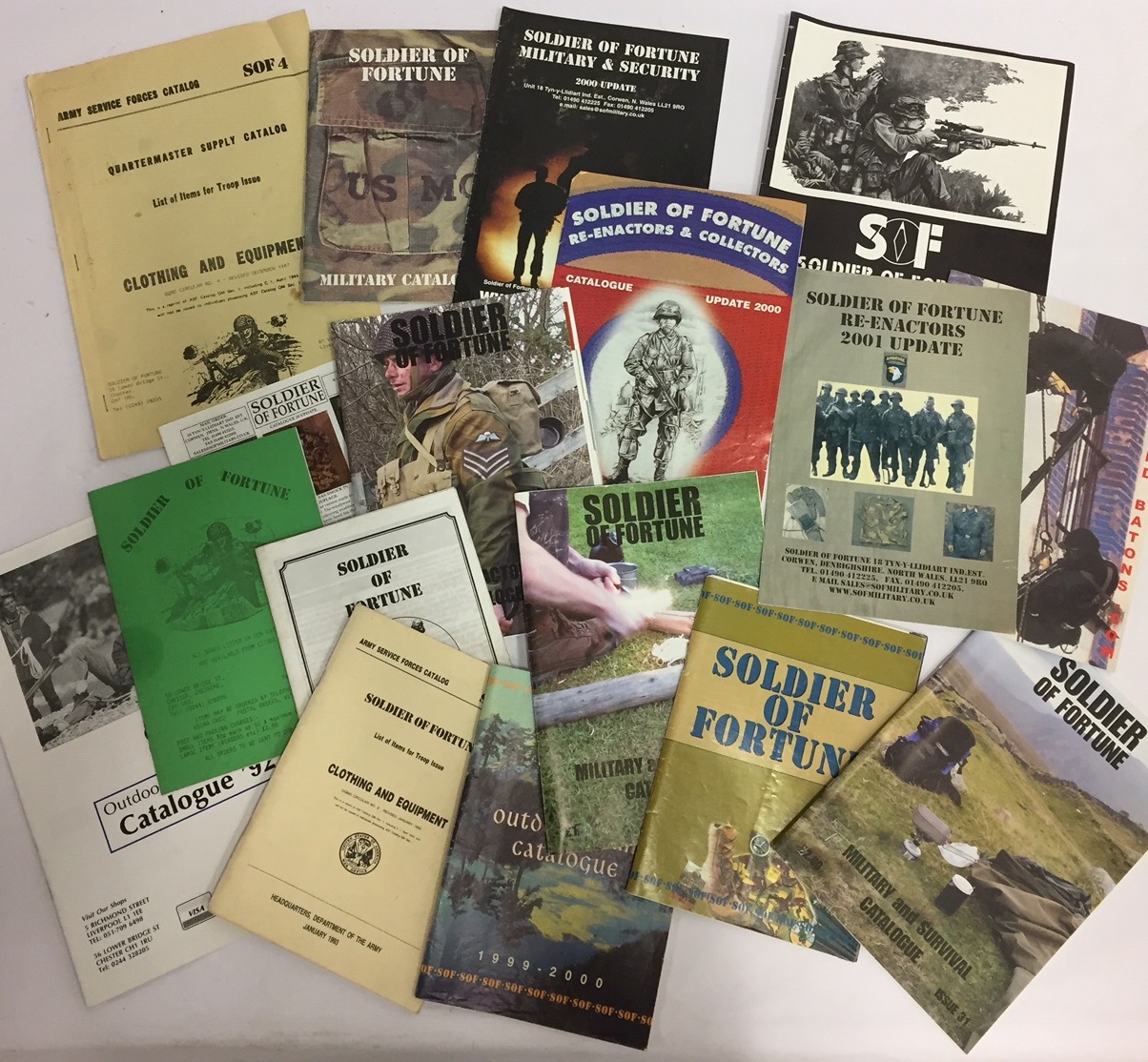 A selecton of our catalogues dating back from the 1980's
Soldier of Fortune now have a comprehensive web site, a large in store shop (where you can also see a few bits of our personal collection), a printed catalogue and we attend about 12 military shows a year where you can see and buy.
We not only sell reproduction and original military gear but also the latest military and civilian gear from the top brands so if you're into Bushcraft, military, hiking or country sports we have something for you.
We are constantly developing new items improving existing lines and adding gear from the latest brands. If you have something that you think we might be able to make drop us a line and we can see what we can do.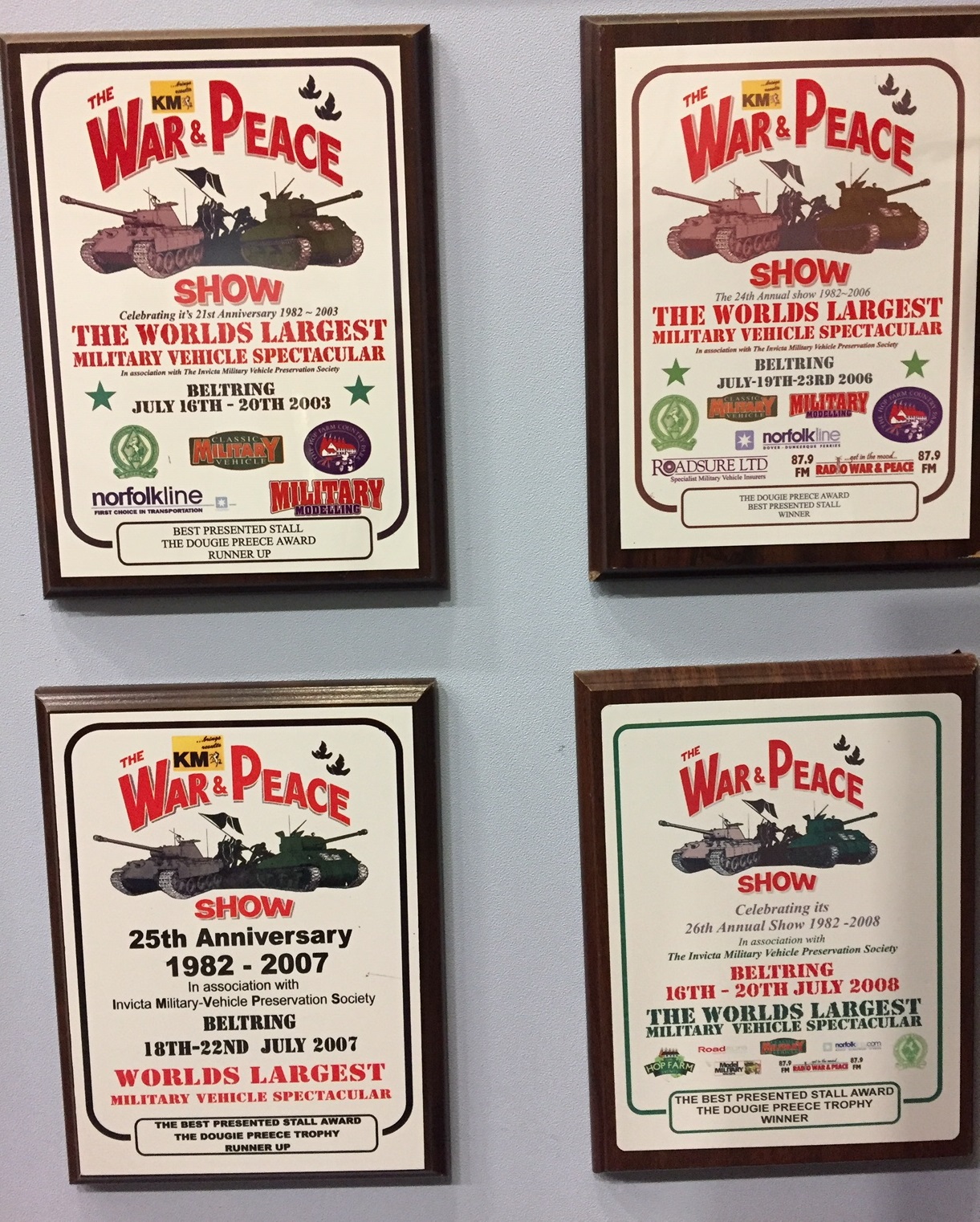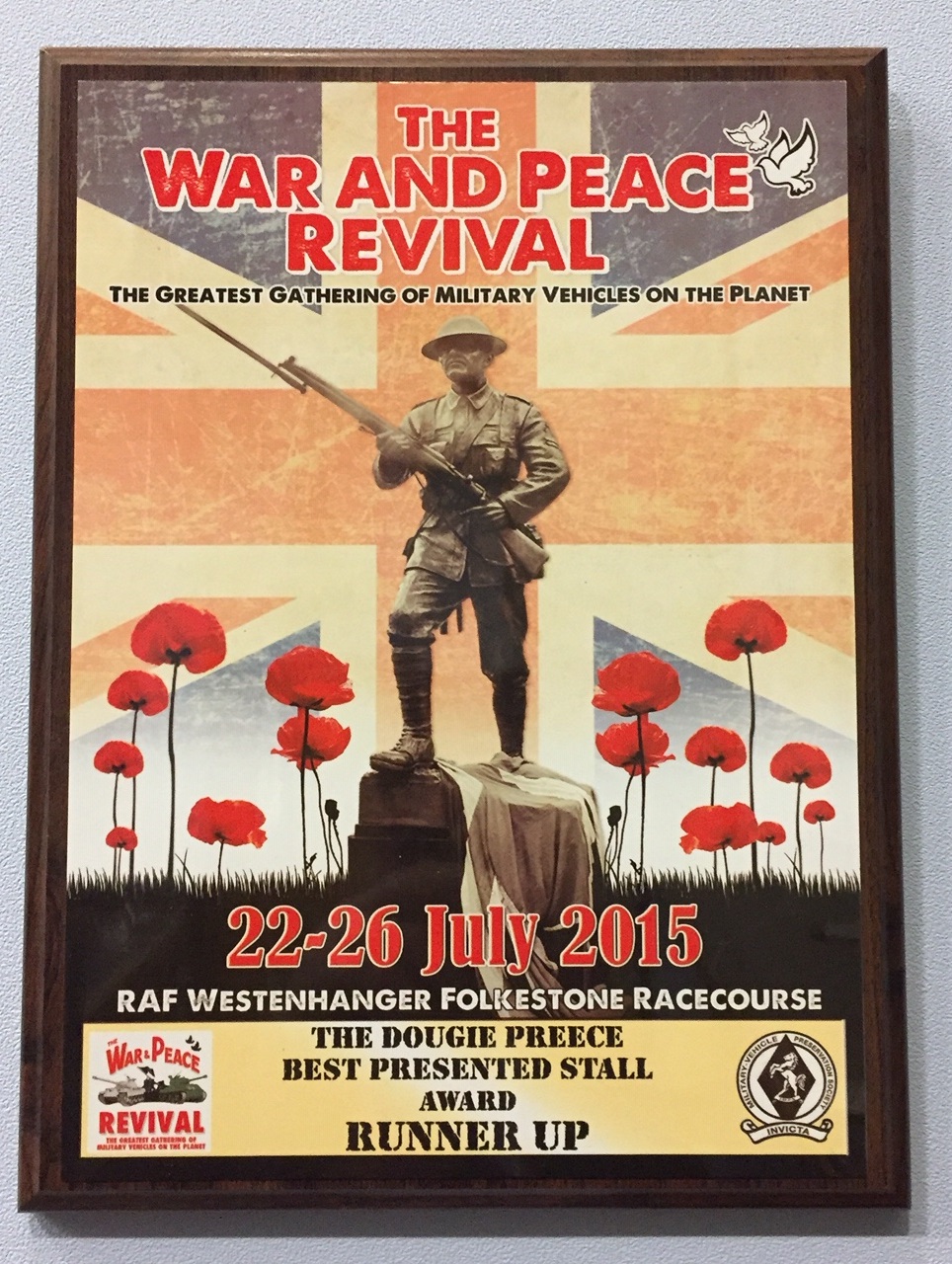 Some of the best stall awards that we have won over the years.
Soldier of Fortune Ltd.
Euro House 13
Tyn-y-Llidiart Industrial Estate,
Corwen,
Denbighshire,
North Wales
LL21 9QX
Tel: +44 (0)1490 412225
Fax: 01490 412205