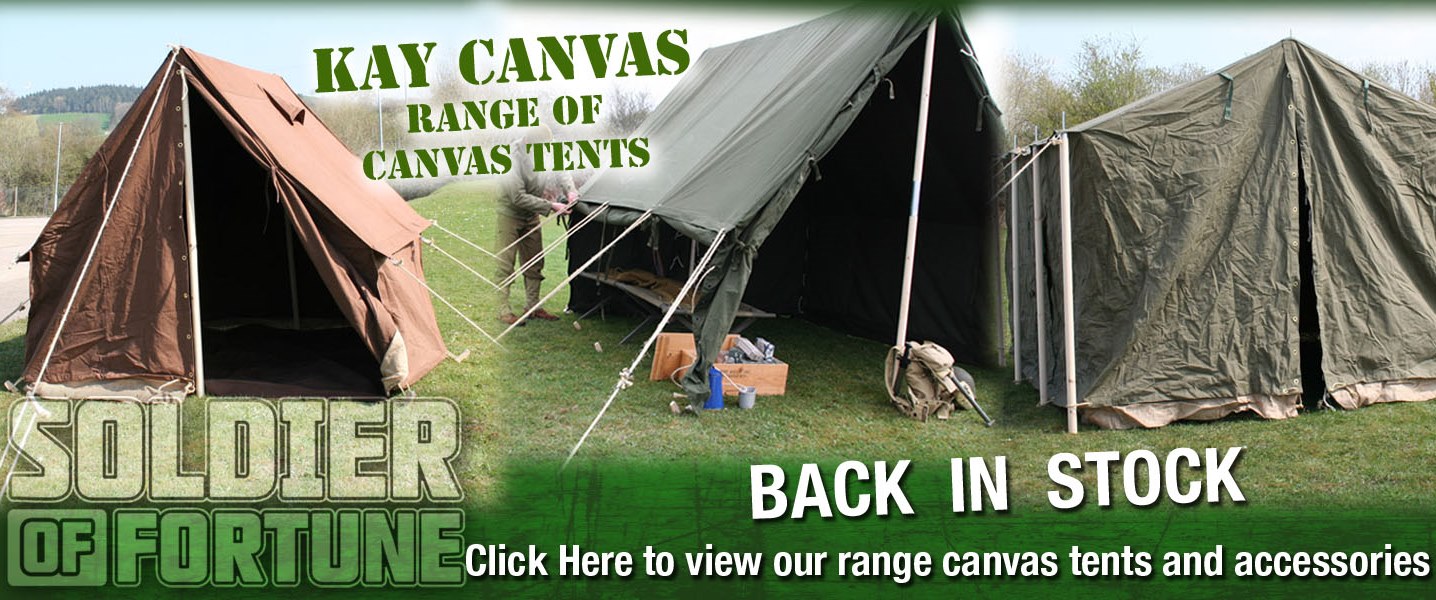 Just arrived the latest shipment of replica canvas tents from Kay Canvas.
We have just had a resupply of US WW2 small wall canvas tents, British officers brown tents, German green tents including matching ground sheets and flysheets for them all.
New items include:
German canvas tents in tan.
British Officers tents in tan.
Large size British flysheets in WW2 brown.
German canvas flysheets in tan.
All in stock for immediate dispatch.